POLF, the game that has totally leveled and equalized the playing field for all ages and skill levels.  The Polf Game was created to offer a fun, yet challenging interactive game that can be enjoyed by the entire family.
GOLFER BONUS:  POLF will allow you to practice and train yourself to consistently hit your putting targets. The fact that you're practicing hitting two balls will definitely help increase your confidence when faced with sinking those tough critical and crucial putts! So, why wait – you can POLF, Night or Day, Rain or Shine, Cold or Hot, POLF has your putt!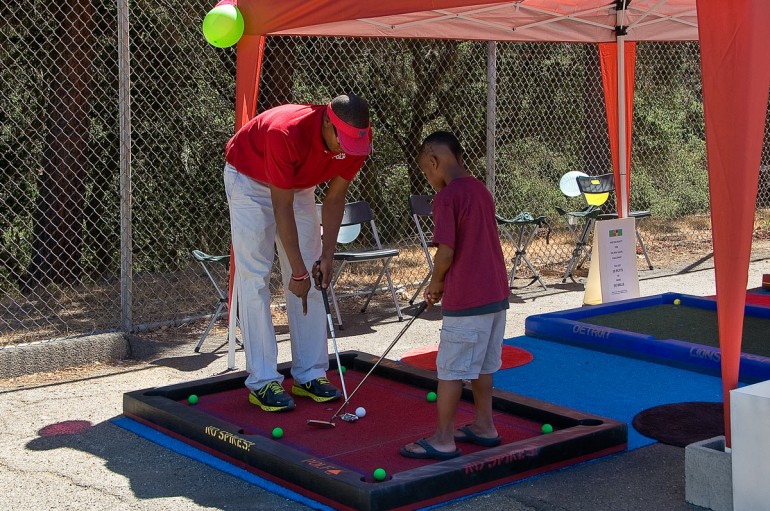 The Polf table provides an excellent way to introduce the game of golf to youth and beginning golfers.  Although these are putting games – the POLF table will help players to develop and improve two of the most critical mechanics of any golfer:  The Grip and the Aim!